Last night, my family and I went to see Denver's most popular musical and Broadway's biggest blockbuster, Wicked. And I have one word to describe it. It was wicked! Haha, pun intended.
In case you don't know the story of Wicked, it's about the two witches of Oz, Elphaba and Glinda. It's all about Elphaba and how she became the wicked witch of the west, her life story, and also Glinda's life story. The plot and flow of the story was smooth and extremely well done. There was also a lot of good humor. I won't spoil the actual story for you all, in case you haven't seen it.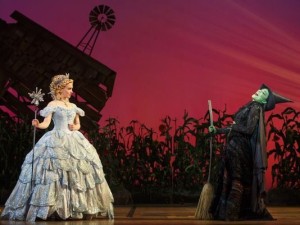 Alyssa Fox starred as Elphaba, the wicked witch of the west and Carrie St. Louis starred alongside her as Glinda the good witch. They had phenomenal vocals and were both extremely talented and worked very well with each other. Ashley Parker Angel played Fiyero, the lead male in the show. He loved Elphaba and Glinda loved him, so that made things interesting. Ashley also had a lot of talent and helped make the show funny and memorable.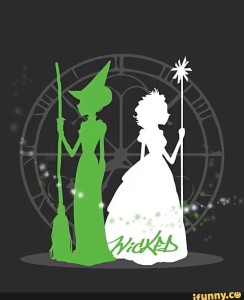 In addition to the plot and main characters, the music was beautifully done and very catchy. Some of my favorite songs from the show are "No Good Deed", "Popular", and "Defying Gravity". "Defying Gravity" is probably my absolute favorite because Alyssa Fox did an extremely good job with it. She was very powerful with her singing on this song and it sent good shivers down my spine.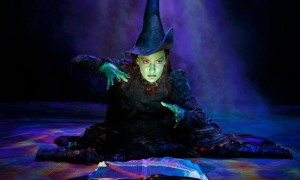 Overall, Wicked is a wonderful show and good for the whole family. I would definitely go see it again and I highly recommend it to everyone. I hope you all are enjoying the holiday weekend and have a good upcoming week!