Yesterday, my dad planned a surprise trip to Garden of the Gods, in Colorado Springs. The ride in the car seemed to go on forever and ever but the long trip was definitely worth it.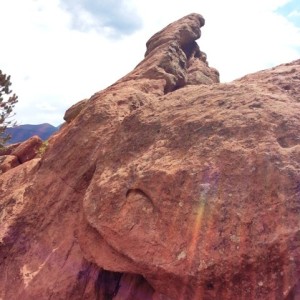 Garden of the Gods is a national natural landmark and public park located in Colorado Springs, Colorado. The park is 2.136 square miles and to tour the park, you can take a segway, walk, or drive.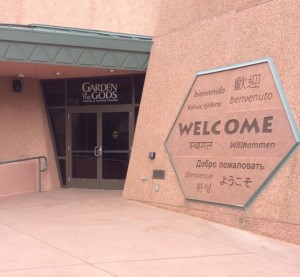 On the way to Colorado Springs, my sister and I needed something to do to keep ourselves entertained, so we started looking at the license plates of every car that passed us. This eventually became pretty entertaining because there were a lot of cars from different states. I kept track of the different state license plates we saw, and in the end we counted 36 different state license plates! We saw, the Dakotas, Texas, Colorado, Nebraska, Indiana, Wyoming, Maine, California, Minnesota, Florida, Michigan, Utah, Pennsylvania, Washington, Montana, Illinois, Virginia, Kansas, Georgia, Missouri, Nevada, Tennessee, Oklahoma, Massachusetts, Connecticut, Arizona, New Mexico, North Carolina, Louisiana, Alaska, Arkansas, Ohio, Iowa, Maryland, and New York.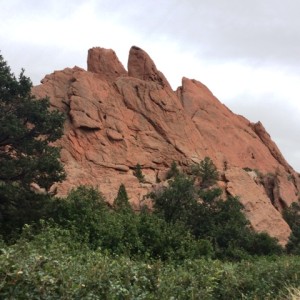 When we finally arrived at the Garden of the Gods, it was amazing. There was this mini museum that showed what kind of animals live around the area and a very interesting and entertaining fifteen minute video on how the rocks formed the way they did. The formations of the rocks and the nature all around was majestic. Since I'm in a cast, it was probably best that we didn't take the four-mile walking tour, so my family and I took our car and traveled around the park.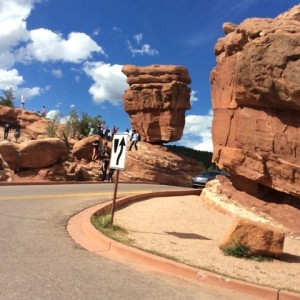 Overall, the trip was wonderful. The views were great, spending time with my family was fun, the rock formations were beautiful, and the fudge at the trading post was delicious.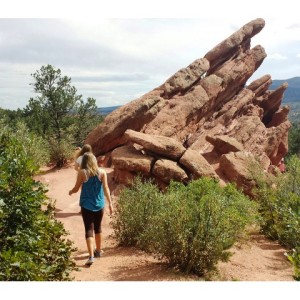 I hope you all are having a wonderful Labor Day weekend! 🙂