Last year, around this same time, my family and I travelled to Hesperus, CO to a wonderful little restaurant and bakery called Kennebec Cafe. We also drove around the La Plata Mountains that day.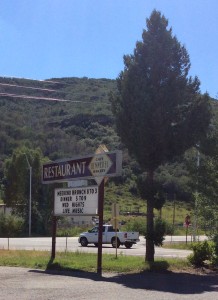 This past weekend, while visiting family in New Mexico, we decided to visit the Kennebec Cafe once again. They have delicious food so, why not? If you can remember my blog about the visit to Hesperus from last year, we ordered pancakes for breakfast and they were HUGE! The pancakes tasted amazing, but a break from pancakes was definitely needed after that trip. This time, my family and I went for a late lunch instead of breakfast.
I ordered a delicious southwest burger that had pepper jack cheese, green chiles, and avocado on it with a side of fries and an Arnold Palmer (half ginger peach tea and half raspberry lemonade). The Arnold Palmer was really refreshing and the food was so yummy! The burger was done very well and the flavors in it worked well together.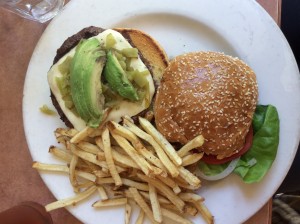 The service was great, the food was tasty, and the company was wonderful. My family and I had a relaxing and fun day and a short but good weekend together. If you're ever headed to Hesperus, CO or just traveling through the area, make sure to add the Kennebec Cafe to your list of things to-do, it's worth it!