Disneyland, the happiest place on Earth. This past week, my family and I were able to go travel to Anaheim, California to spend two days at Disneyland. Those two days were some of the best days of my life, ever. My family and I had so much fun, ate plenty of good food, had a lot of fun on the rides, and were able to make some wonderful memories. I was disappointed that my dad wasn't able to come with us because he had to stay and watch our dogs, but we were still able to get stuff for him and fill him in on the entire trip. Anyway, here's my experience at Disneyland.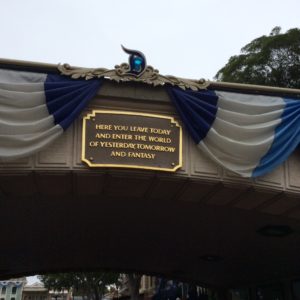 Thursday we decided to stay at Disneyland the entire day. That was a wise decision because there was so much to do! Being there in June, I was worried that the lines would be terribly long and it would be hot and humid, but it wasn't too bad for either of those things at all. It was overcast both days and the temperature was cool but still comfortable enough to wear a tank top and shorts. We waited in the security lines for about ten minutes and then headed into the park.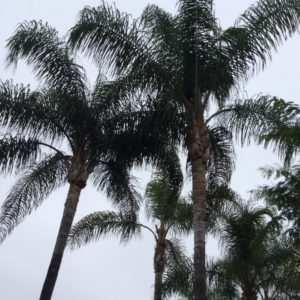 I had seen plenty of pictures of Disneyland before but none of them compared to being at Walt Disney's creation in person. After walking around Main Street for a little bit, my family and I found our way to Sleeping Beauty's Castle and the little area in front of it where Walt is holding Mickey's hand. We definitely took lots of pictures and then headed to Tomorrowland.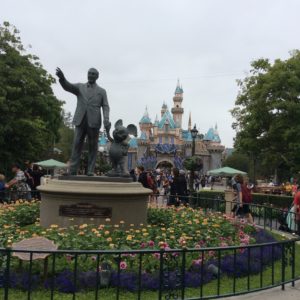 We decided to go on Nemo's Submarine Voyage first and that was a cute, fun way to start our experience out. After that, we decided to head to the Matterhorn in Fantasyland. I did not like this ride at all. Some people might enjoy a fast, jerky, extremely loud ride through a mountain while you're being followed by an angry yeti, but I don't. I didn't get sick but I was disappointed with how that ride turned out. My family and I were getting kind of hungry by now, since it was around noon and so we found a little shop that sold giant turkey legs and corn on the cob. I had a giant turkey leg and it was delicious but kind of greasy. I needed help finishing it because there was so much turkey! Once we were satisfied with food, my aunt, uncle, mom, sister, and I travelled to It's A Small World, which was super cute and a nice, relaxing ride compared to the Matterhorn. Then, we did Storybook Land which was a little boat tour through a land where a bunch of the castles and settings from Disney movies were displayed. That ride was also fun. We made our way back to the Sleeping Beauty castle to get on Peter Pan's Flight which was a ride following Peter on his trip from London to Neverland. This ride was a joke. We waited in line for an hour and a half for a less than two minute cheesy experience. I probably would have enjoyed this ride if I was younger, and it was still really cute, I was just irritated that waiting in line for almost two hours wasn't really worth the wait.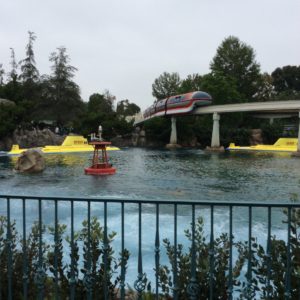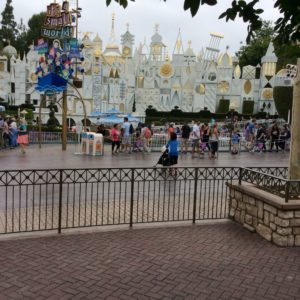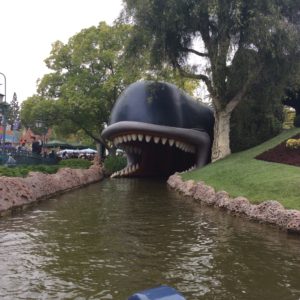 While I may not have enjoyed that ride, the next three rides my family and I did after dinner were wonderful. For dinner, my family and I ate at Café Orleans in New Orleans Square. I've never been to New Orleans, but according to my aunt and uncle, it really reminded them of the actual city. The food at Café Orleans was delicious and the service was great. I ordered their "Crescent City" salad which was amazing and the pomegranate lemonade was really good too. With full stomachs, the five of us adventured to Pirates of the Caribbean, which is also in New Orleans Square. This ride was well done, exciting, and overall a great experience. The next one we did was Haunted Mansion, which was not scary at all, and it was really cool. Finally, we ventured to Adventureland and decided to tackle the Indiana Jones and the Temple of the Forbidden Eye. There was a long line for this ride, but our hour wait was definitely worth it. A majority of the ride was computer generated and it was so cool! While the jeep moved quickly and we did make a few sharp turns and sudden stops, this ride was awesome and so much fun.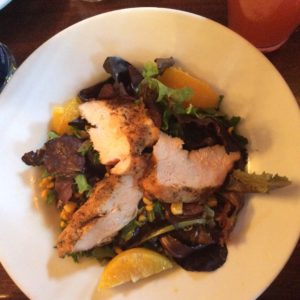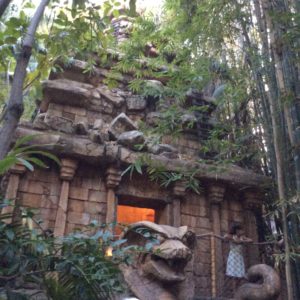 After a long day of rides, churros, other delicious foods, long lines, pin trading, and crazy Disney fans, my family and I called it a day and headed back to our hotel which was walking distance from the park. We must have lucked out with the weather and wait times on most of the rides. The reported wait times for the most popular rides we went on were anywhere from 30-90 minutes and with the exception of Peter Pan's Flight and Indiana Jones, we were in line 20 minutes at most. The cast members at Disneyland were all very helpful, welcoming, and sweet. Our first day was a little hectic and overwhelming at first, but overall it was a great first day at Disneyland. Disneyland really is the happiest place on earth. 🙂 The next day we would check out California Adventure, and I will share my experience from California Adventure next week.