Father's Day is here and to celebrate this day for the dads, here's a poem. Enjoy! 🙂
Dads are pretty special,
They really make your day.
They help you learn to play sports,
And are your head cheerleader when you play.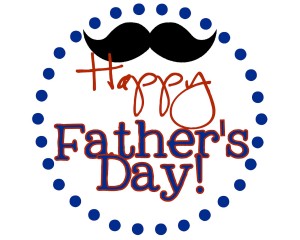 Dads support you when you need them,
And help you with homework.
Stay cool, calm, and collected,
They bring a big smile when they come home from work.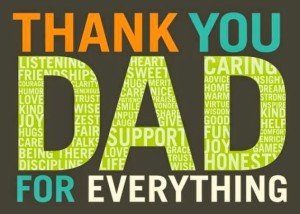 So Happy Father's Day to all you dads out there,
We all love you and want you to know we care,
Have a good and relaxing day,
Happy Father's Day!
All material protected by © Copyright 2015 by anahorvath.com
This great day is a wonderful  time to get out and do something fun with your dad. For example, my sister and I usually play tennis on Father's Day and then go where our dad wants to go for dinner.  Make memories, enjoy yourselves, and show your dads how much you care. Once again, Happy Father's Day to all of you dads out there. And to my dad personally, I just want to say thanks for everything and I love you! 🙂
Happy Father's Day! Happy Father's Day! Happy wi love you daddy! You're the best coach and role model anyone could ask for. Love you lots!