With all of the amazing technology we have in today's day and age, there are so many cool and useful things you can do with your pictures. You can save them to your phone or iPad, add fancy lighting effects, enhance the color, distort your face, make cute collages, and the list goes on and on. There are several photo-editing apps that I use and I really enjoy, found all in the App Store on Apple Products.
1. Pic Collage
This app is free with in-app purchases in the App Store. It is great for collages and getting organized in a fun way with your pictures. The thing I really like about Pic Collage is the cute and fun stickers you can add to your pictures. You can add sparkly hearts, silly faces, mustaches, and so on. You can also add a background that will suit your pictures and a nice little message to go along with it. This app is very easy to use and if you want to share your collage to one of your many social media accounts, Pic Collage makes that easy.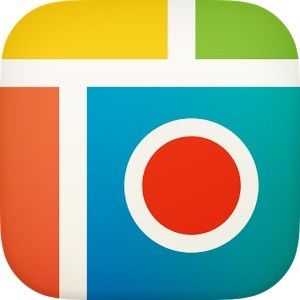 2. Color Splash
Color Splash is $0.99 for the iPod or iPhone and $1.99 for the iPad. Color Splash is a good app for isolating the color on a certain part of a picture. For example, if you were holding a green apple and you just wanted the green apple to have color, you would put the "brush" on the gray mode and color around every part of the picture but the apple. This app has a color and gray mode and you can choose to switch between the two. It also has a "red highlight" feature that when applied, will show you where your finger, or stylus, didn't go over the screen. I find this very helpful. Color Splash is a lot of fun to work with and it makes your pictures look very unique and pretty.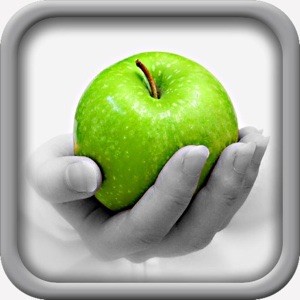 3. PicsArt
This app is free in the App Store. PicsArt is a wonderful app for all kinds of photos. You can draw over or onto a picture. You even have the choice to draw your own pictures! PicsArt offers a large variety of borders, themes, lighting adjustments, flares, color adjustments, stickers, and cool settings to make your pictures look very professional. It's additionally super easy to work with and undo something if you made a mistake. This app is perfect for the all-round photographer and artist.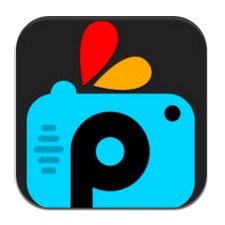 I highly suggest all three of these photo-editing apps. They are all fun apps to use and in the end, an even more enjoyable way to show off your pictures! There are HUNDREDS of photo-editing apps out there, some work easier than others, and some are more expensive than others. I would suggest doing whatever works best for you and your style of art and photography. Happy shopping and picture-editing!