There are a lot of apps available on iOS and android devices that allow for you to make music videos or funny and entertaining videos. Dubsmash just so happens to be one of those apps and it has become a smash hit around the world.
From the website of the app itself, it explains Dubsmash as "a mobile app to create short selfie videos dubbed with famous sounds". Dubsmash allows you to find sounds or songs and then record you, your friends, and your family acting silly and lip-syncing with the sound. These are similar to other social media apps and companies like Periscope, Vine, and so on, however this app obviously isn't a social media app and you only have to create an account to make your own sounds. The short clips and easy to create and super easy to share and add to any social media you want.
The app has a good help and support page that answers any questions you might have about operating Dubsmash. There are also an enormous amount of sounds to choose from and search up. The app is easy to navigate and simple to operate and it is highly approved and enjoyed by people in over 192 countries!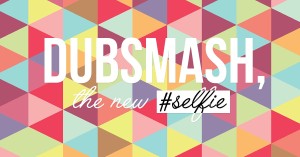 I love using Dubsmash and recommend it to anyone looking for a fun app. Whenever I have a quick moment and my sister and I feel like doing something fun that we can show our family and friends. It doesn't require wifi when you record sounds, but does when you want to find new ones, which can be something fun to do on a road trip. So if you don't have Dubsmash yet, it might be something to look into. It's easy, fun, and also funny to watch. Get out and start dubbing!