Dubstep music, what is it? Dubstep music is a thing that has come and gone for quite some time. For the past year, dubstep has made a huge comeback and is very popular. Here are a few things you might not know about this unique type of music :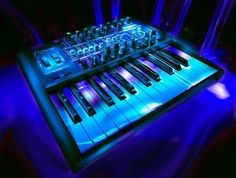 1. This music  is  in a genre of electronic dance music.
2. It originated in South London, England in the late 1990s.
3. Dubstep music uses sequencers, turntables, samplers, drum machines, synthesizers, keyboards, and computers. So high tec!
4. This type of music is believed to originate from reggae, grime, 2-step garage, drum and bass, and breakstep.
5. The "dub" in dubstep comes from Jamacian Reggae and the "step" comes from two-step, which supposedly is a variation of UK garage music.
6. Several famous artists of this music genre are Skrillex, David Guetta, Avicii, and Nero.
So whether or not this stuff is new, now you know a few things about this type of music that is making a comeback! If you want to learn more, click here. The video shares a lot of the same information but there are a lot of other videos and things to learn.