Now, now. Some of you might be thinking, why go to Nebraska? All that state has to offer is endless fields of corn and cows! You might be partially right, but for the part of Nebraska I was in, you'd be wrong. Last weekend, I visited Omaha, Nebraska with my mom to go see Creighton University and wander around as tourists. Here's how our trip went.
My mom and I arrived on Sunday, July 2nd and arrived in Omaha around noon. We stayed at the Homewood Suites by Hilton in Downtown Omaha, and let me tell you, those were some sweet suites. Best hotel I've stayed at, by far. Anyway, we unpacked our things and then decided we were going to the zoo.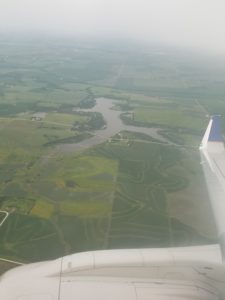 Omaha has an AWESOME zoo and the Henry Doorly Zoo and Aquarium is one of the best zoos in the world, not only in my opinion but also according to TripAdvisor. It was raining when my mom and I got to the zoo, so the crowds weren't too bad and we had a lot of fun. The animal exhibits were spacious and fun to look around and the animals themselves seemed to be quite happy and healthy. We spent several hours wandering around the massive zoo. My favorite part of the zoo was the desert dome. At Henry Doorly, the desert dome was home to all creatures and even plants living in a desert. When we walked into the desert dome, it was like we were in an actual desert and my mom and I really enjoyed ourselves in there. Right below the desert dome, the zoo had an exhibit called "Kingdoms of the Night" which was home to all of the nocturnal creatures housed at the Henry Doorly Zoo. There were naked mole rats and alligators and bats and so many more animals that called the nighttime their daytime. The zoo also had great people working there and great food. I definitely recommend the Henry Doorly Zoo and Aquarium if you're ever rolling through Omaha.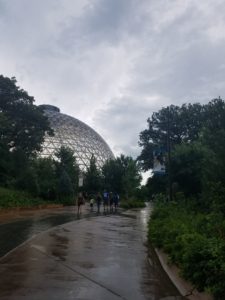 The same day we visited the zoo, while hunting for a Starbucks, we stumbled upon a cool little national park called Pioneer Courage. All throughout this park, there was a variety of pioneer statues which made great photo opportunities. The park showed a significant part of Nebraskan history and how the state came to be and that was really cool. We also got to see the building for the Omaha World Herald,  which is the newspaper for Omaha.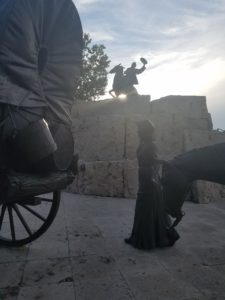 On our second day in Nebraska, we toured Creighton University, which I loved and went and walked around Old Market afterward. Creighton University and a nice campus and I really enjoyed the feel of it. I'm still not sure if it's where I'd like to go to college, but it seemed like a good fit for me and I liked Omaha, so we'll see. As mentioned a little earlier, after our tour, we journeyed to Old Market, which is a historic and old neighborhood in Omaha that has been turned into an array of shops and restaurants. There, my mom and I had really good (but cheesy, like super cheesy) calzones at a great pizza place, bought some really good taffy and chocolate treats at an old candy shop, and just had a good time walking around. Old Market was cool because the streets were all cobblestone, which honestly made me feel like I was in a Disney movie. It was cool.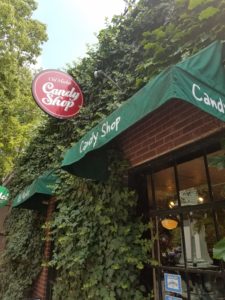 Omaha was fun to visit and I was honestly quite surprised with how green the city actually was. Nebraska in general was actually much more green than I thought it was going to be and that was a positive. On the 4th, my mom and I left to return to Colorado, and I think I can say that we both had a good time and plan on making trips back in the future. 🙂