There are many women in the world throughout history that have had a big impact on our world today. Many women qualified to make this list and it was difficult to narrow it down. Just as a side note, this is my opinion of the top five, and everyone is entitled to their own opinion. All information and its rights collected for this post go to their respected owners and companies. Here are the 5 most influential women in world history.
Susan B. Anthony (1820-1906)
Susan B. Anthony was born on February 15, 1820 in Adams, Massachusetts and was raised in a family of Quakers and abolitionists. She spent time working as a teacher and this was when she became inspired to fight for equal pay of women, because women teachers were being paid significantly less than men teachers at the time. After retiring from teaching, she moved to Rochester, New York and dedicated her time to campaigning on political issues like the temperance movement and anti-slavery movement. She even began writing The Revolution which campaigned for women's rights as well as civil rights. Anthony spoke at many women's rights and activists conventions which allowed for her to become a more dedicated, active, and confident leader for women's suffrage. In 1869, alongside Elizabeth Cady Stanton, Anthony founded the National Women Suffrage Association which was dedicated to the fight for women's votes. After the 14th Amendment, which states that all citizens of the United States have equal rights, was passed, Anthony argued that she was able to vote now, but this was not the case and she was arrested. She was given an unfair trial and fined $100, however Anthony defended herself, refusing to pay the fine, and walked away victorious. This strong women's right activist died in 1906 and women were given the right to vote, fourteen years after her death.
Susan B. Anthony is the most influential women in history because she was one of the major voices in the fight for women's rights and gaining the women vote. She was vocal through her writing in The Revolution, the many speeches she shared, and the defense of herself in court. Regardless of what the government and others thought of her and her beliefs, Anthony fought for what was right. She campaigned to give women the chance to learn about self-confidence and self-reliance. On top of that, she wrote the "Susan B. Anthony Amendment" which eventually became the 19th Amendment, giving women the right to vote. Without Susan B. Anthony, the fight for women's rights as well as civil rights could have been much more difficult and stretched out. She helped give women a strong voice and the confidence to stand up for themselves in society.
Malala Yousafzai (1997-present)
Malala Yousafzai was born on July 12, 1997 in the Swat District of northwestern Pakistan. Her father ran a school in Swat, had a passion for learning, and had always been an advocate for education. Growing up, Malala shared this passion for learning with her father, and wrote her first blog entry for BBC when she was just eleven. Despite the death threats, Malala and her father continued to write and speak out for the right to an education. In 2011, she received the first ever National Youth Peace Prize in Pakistan. Her rising popularity and recognition irritated Taliban leaders, who set out to kill her. On October 9, 2012, the Taliban attacked Malala's school bus, on the way home from school. Malala was shot, leaving her in critical condition. Two of her friends were also injured in the attack. Malala survived the attack and became a global advocate for girls receiving a formal education. Malala and her father founded the Malala Fund in 2013 to bring about awareness to girls' education and empower them to raise their voices, unlock their potential, and demand change. For her efforts and dedication to empowering girls, Malala Yousafzai, received the Nobel Peace Prize on December 10, 2014 and she donated the prize money to financing the building of a secondary school for girls in Pakistan. She continues to fight for girls and their right to an education.
Malala Yousafzai is the second most influential woman in the world because of her dedication and courage to fight for the right to an education for girls in Pakistan. Despite the threats and her almost-death, Malala has worked hard, writing and speaking about giving girls a formal, high-quality education. She is a humble, intelligent, resilient, and selfless woman who has been willing to sacrifice her time and donate the money she has been given to better the education and lives of girls.
Eleanor Roosevelt (1884-1962)
Anna Eleanor Roosevelt was born on October 11, 1884 and was the niece of Theodore Roosevelt. Her parents passed away when she was young, and so she was raised by her maternal grandmother. In 1905, Eleanor married Franklin D. Roosevelt, her distant cousin. Eleanor became active in the American Red Cross during WWI. When FDR became the president in 1933, Eleanor became the first lady, and she reinvented the position and how people looked at it. She showed the world that the first lady had an important place in American politics, as she spoke out for human rights, children's, and women's rights. She also was vocal against racial discrimination, wanted to help America's poor people, and travelled abroad to comfort and support American troops during WWII. After FDR's death in 1945, Eleanor was appointed as a delegate of the United Nations General Assembly and also as a chair member of the U.N.'s Human Rights Commission where she helped write the Universal Declaration of Human Rights. President Kennedy appointed Eleanor to the National Advisory Committee of the Peace Corps and to the chair of the President's Commission on the Status of Women. After a long life, filled with countless hours of service to her country, Eleanor Roosevelt died on November 7, 1962.
Eleanor Roosevelt is the third most influential women of all time because she transformed the position of the first lady. First ladies before Eleanor had stayed in the background and handled more domestic matters, however, Eleanor reinvented it by getting involved in speaking for rights and equality of all people. She wanted to use her position to support Americans regardless of who they were or where they were. First ladies after her were inspired to do similar things and stand out next to their husband. Eleanor served on many important commissions and assemblies that had a huge impact on the United States and the rest of the world. She helped write the Universal Declaration of Human Rights and give equal rights and protection to people all over the world. Her gritty personality and character helped her accomplish the many goals she had planned for herself and the world. This is what makes her the third most influential woman in the world.
Catherine the Great (1729-1796)
Catherine was born in Stettin, Prussia on May 2, 1729 with the birth name Sophie Friederike Auguste. In 1744, she travelled to Russia with her mother to meet the Russian empress, Elizabeth and her son Grand Duke Peter. A year later, she married the grand duke, becoming Russian royalty. She then converted to the Russian Orthodox church and changed her name to Catherine, despite the objections of her Lutheran father. Peter, Catherine's husband was childish and acted immature towards becoming ruler of Russia some day. After the death of Empress Elizabeth in 1761, Peter III and Catherine assumed the throne. Peter was abusive and cruel towards the young Russian empress and mistreated others of the Russian noble class. Alongside a secret lover whom was a lieutenant in Russia, Catherine was able to unseat her husband and take the throne. During her reign, Catherine withdrew soldiers from Denmark who had been sent by Peter, strove to outlaw capital punishment and torture, promoted equality among all people, documented how the legal system should run, expanded Russia's territory, promoted education and the arts, and fought to fix the serfs' situation. After several decades of absolute rule, Catherine was believed to have suffered a stroke and died on November 17, 1796.
Catherine the Great is the fourth most influential woman of all time because of the many accomplishments and growth of Russia during her rule. She spoke out against capital punishment and torture, doing whatever she could to outlaw it. In the Nakaz, Catherine explained how the government would run. This allowed for the Legislative Commission to be founded and for the first time in Russian history, people from all over the empire could voice their opinions and thoughts on the issues and needs of Russia. The Nakaz didn't immediately influence anything in Russia but it was praised for its ideas. By promoting education and art, Catherine was able to create a boarding school for girls and free schooling throughout many towns in Russia. The building of ballet theaters and opera houses gave people the opportunity to be entertained and immersed in music and art. This created a more educated, well-rounded, and creative Russian population.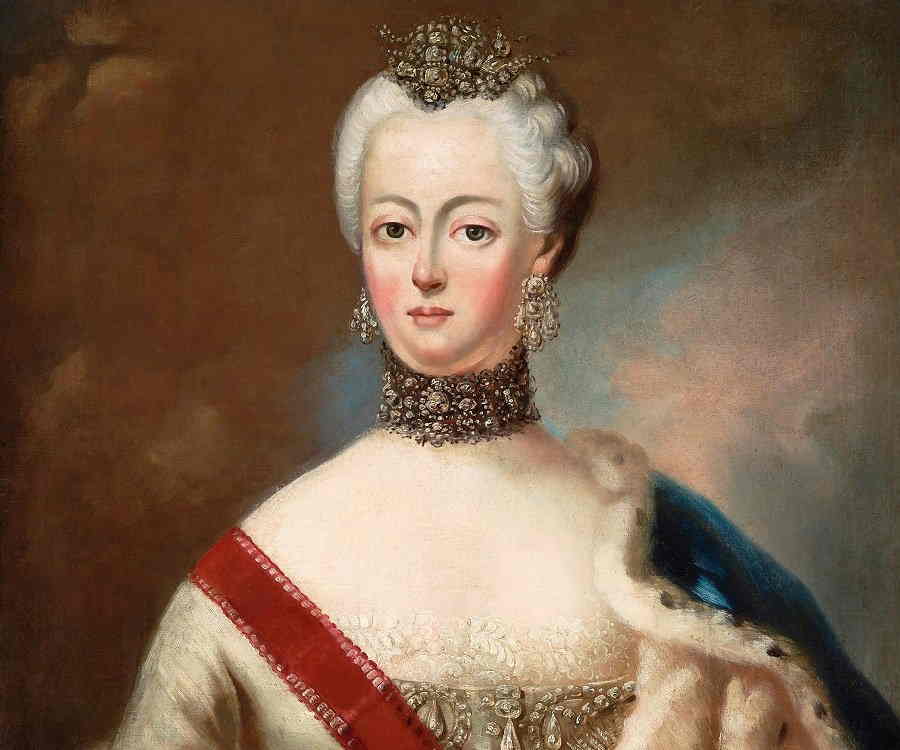 Hatshepsut (1508 BCE-1458 BCE)
Hatshepsut was born in 1508 as an only child King Thutmose I and Queen Ahmose and was expected to become a queen of Egypt. She was married to her half-brother, Thutmose II at the age of 12 after the death of her father and assumed the role of wife and queen of Egypt. Thutmose II died after a fifteen year rule, and since her son, Thutmose III was just an infant, Hatshepsut served as her son's regent and took the role of pharaoh in Egypt. To assert her authority, Hatshepsut dressed as a pharaoh would and this included wearing a fake beard. Under her rule, Egypt prospered as Hatshepsut dedicated her time and energy to economic prosperity as well as building and restoring monuments. She had a successful trading expedition to Punt which brought back ivory, gold, and myrrh trees and was immortalized on a temple built during her rule. The female pharaoh died in 1458 and her son, Thutmose III became pharaoh of Egypt, erasing all traces of his mother's rule in Egypt.
Hatshepsut is considered the fifth most influential woman in history because of her hard work to improve Egypt's economy and improve the monuments throughout Egypt and Nubia. She wanted many temples and other buildings to be built and that did happen during her rule. She differed from others Egyptian rulers in her dynasty, in that she focused more on the economy and building of monuments than expanding the land of Egypt, and that is why the civilization was able to thrive during her reign. In addition to that, Hatshepsut had been one of the very few women to become pharaoh in Egypt and maintain that position with full power.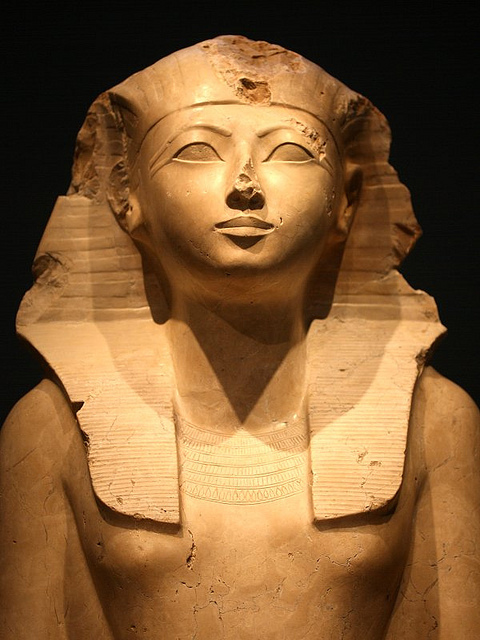 If you would like more information on the ladies above, here are a few websites to read from:
http://www.history.com/topics/ancient-history/hatshepsut
http://www.biography.com/people/hatshepsut-9331094#reign
https://www.malala.org/malalas-story
https://www.nobelprize.org/nobel_prizes/peace/laureates/2014/yousafzai-bio.html
http://www.biographyonline.net/women/susan-b-anthony.html
http://susanbanthonyhouse.org/her-story/biography.php
http://www.biographyonline.net/politicians/american/eleanor-roosevelt.html
http://www.biography.com/people/eleanor-roosevelt-9463366#synopsis
http://www.biography.com/people/catherine-ii-9241622#education-and-the-arts
http://www.biographyonline.net/royalty/catherine-the-great.html