It's that special time of year! Every year my family sends out a Christmas letter to family and friends updating them on how we're doing and our journey throughout the year. My dad always writes the letter and he does a great job making it entertaining and worth reading. I figured I might write my readers a holiday letter, so here goes!
Dear readers,
This year has been quite an adventure! Those adventures ranged from making new friends and being with family and old friends to having surgery on my ankle and other crazy events.
My sister is a freshman and I am a sophomore in high school. We're both doing well school and keeping up good grades. I'm glad to be at the same school as my sister again. Go Eagles! We are each other's best friends and we get along well. My two dogs Marty and Boo, are still running around, barking, singing to the piano, and being the most adorable dachshunds I've ever met. They enjoy begging for carrots and whatever else they can get to eat from my grandma who is visiting us from the Republic of Georgia.
My parents are keeping busy with work and running my sister from practice to practice. My mom is working as a dental hygienist and selling her children's book Lola and Sir Germs-a-lot. There may be a few more books coming out soon, so keep an eye out on Amazon or Xlibris. My dad is working from home with business and economic research. He also coaches my sister and I in tennis and is busy working with my sister and getting her to club volleyball practices. As mentioned earlier, my grandma from Georgia (not the state) is staying with us for a few months. She is a wonderful, sweet person and it's been great having her with us the past few months.
This year has been filled with some lows but mostly highs. I had to have surgery on my ankle to resolve some issues I had with it and that caused me to miss another season of high school volleyball which was a bummer but I was able to really focus on school and take time to recover. Because of my ankle issues, I was able to meet some really amazing people that I now consider good, close friends that I hope I can keep in touch with for a long time. My birthday this year was my sweet 16 and it was a good, memorable day. I made some new and really good friends at school this year and I feel like I've been able to make a difference in my community through sports, school, and my blog.
My blog hit over 2,500 views this year and that means a lot to me. I'm glad that people are reading my blog and I hope that you all enjoy reading it! I hope that my blog is something you look forward to reading and it encourages you to try something new or learn about something you didn't know how to do or didn't know about.
My ankle is recovering well, I know the rest of the school year is going to be great, and I'm looking forward to high school tennis season! I wish you Happy Holidays and a very Happy New Year.
With love,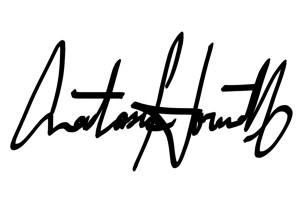 Ana Horvath