This year's Super Bowl has come and gone and what an amazing game it was!
Super Bowl XLIX was played at the University of Phoenix Stadium in Glendale, Arizona. The New England Patriots played the reigning champions the Seattle Seahawks. The Patriots were led by Tom Brady and entered the Super Bowl with a 12-4 record for the regular season and were first in the AFC East. Seattle was led by their quarterback, Russell Wilson and also made an entrance at the championship game with a 12-4 record in the regular season. They were first in the NFC West.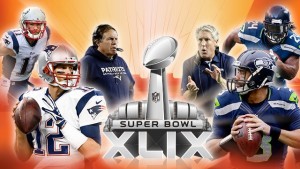 The minute the game started, the intensity was on. It stayed fairly close for the first half and people all over the nation were anxious and tense to see who would come out on top. Finally, the Seahawks scored a touchdown widening a gap in the 2nd half of the game. All hope seemed to be lost for the Patriots in the fourth quarter when the Seahawks were at the ten yard line and ready get a touchdown once more.  Wilson decided to throw the ball and it was intercepted by Julian Edelman (11) of the Patriots, turning the game around. Shortly after that, the Patriots scored and were in the lead. 28-24 was the score when the clock ran out and the Patriots were the 2015 Super Bowl champions. The game this year was phenomenal and it was a bummer to see either of the teams lose.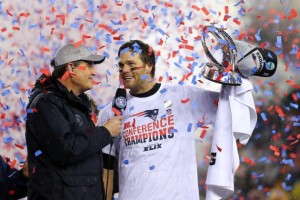 Not only was the game great, but the halftime show with Katy Perry was the best one the Super Bowl has ever had. Katy Perry sang a mix of many of her top songs including, "Roar", "Firework", "Teenage Dream", "Dark Horse", and "California Gurls". There was a giant tiger that she walked on, dancing and singing sharks and palm trees, and in the end, Perry was flying high above the field on a rocket /firework and fireworks went off in the end. Lenny Kravitz and Missy Elliot also made appearance during the halftime show with Katy.
In my opinion, the commercials this year were not at their best. The Doritos commercial with the man on the airplane was funny, and the Budweiser commercials with the puppies were great, but the commercials featuring Loctite, the man and his blue pill (Fiat), and Kim Kardashian (T-Mobile) were very strange. When it comes to Super Bowl commercials, I like it more when the commercials are funny and easy to understand. A majority of the commercials this year just didn't work for me.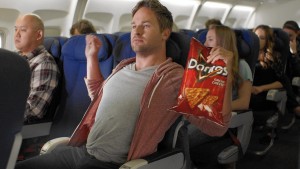 I hope that you all enjoyed watching the Super Bowl (even if the Broncos weren't in it), whether it was the actual game, the commercials, or the halftime show. Can't wait 'til next year!